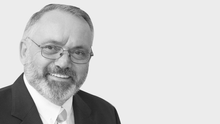 Sales & Marketing Consultant
I place a great deal of importance in client relationship development and business retention. I am very customer focused and always strive to get the best possible outcome for my clients. As an honest, ethical and professional individual I always bring those attributes to the negotiating table. It is a moral and legal responsibility that I have to obtain the best possible result for my clients – one that I take very seriously.

I first started in real estate in 2000 in New South Wales and then relocated to Queensland in 2004. I have over 40 years' experience in sales and sales management. I am very results driven and highly motivated.

Having owned my own business's for many years I am able to apply this business knowledge and commercial common sense to many aspects of real estate. I have developed a vast array of knowledge and skills during my commercial life and I will make sure you receive both an honest and professional performance in representing your property.

My objective is to negotiate the best results for my clients when selling your property. I also wish to ensure that the process goes as smoothly and as efficiently as possible right through to settlement.
Agent Reviews
Kieran Oxenham- Simpson Street North Ipswich QLD

A true professional. John isn't just a gentleman he knows the market back to front.We had appraisals from 3 other agents and John was an easy pick for us to sell our house. Our house was in good condition and we listed in a tough market but John gave us tips to maximize the value and it worked,we had an offer 36 hours after it was listed. He's not just a good bloke who knows the market,he knows how to market.We were listed on every realestate website we checked.In no way is he pushy he's just a capable guy that goes in to bat for his clients. Cheers John, All the best!